---
Check out our AMAZING selection: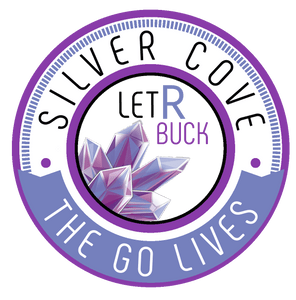 Hang out with our Crazy Rock-lovin' Crew!
Spend some time with our mineral loving, jewelry wearing, crystal crazy, bead obsessed live sale crew for an interactive live sale experience on Facebook and Instagram.
Silver Cove hosts up to ten live sales each week with a variety of knowledgeable hosts.
Check out potential purchases up close and personal, take part in our fixed price auction format, and learn new things about the mineral kingdom.
Fun and informative. and sometimes hilarious conversations will find you in a Silver Cove Go Live Event.
Let 'Er Buck
Shop LIVE with us on Facebook